HOTEL DEL TEATRE
Relax at the Hotel
A haven of calm and well-being
The spectacle of nature in the heart of Baix Empordà. Sleeping, eating and drinking in a unique landscape setting. Feel the historic beauty of a mid-eighteenth century site with the most modern comforts and services.
The calm of a rural village, rice fields, vineyards and wineries, the massif of Begur, all next to the most blue and transparent coves of the Costa Brava.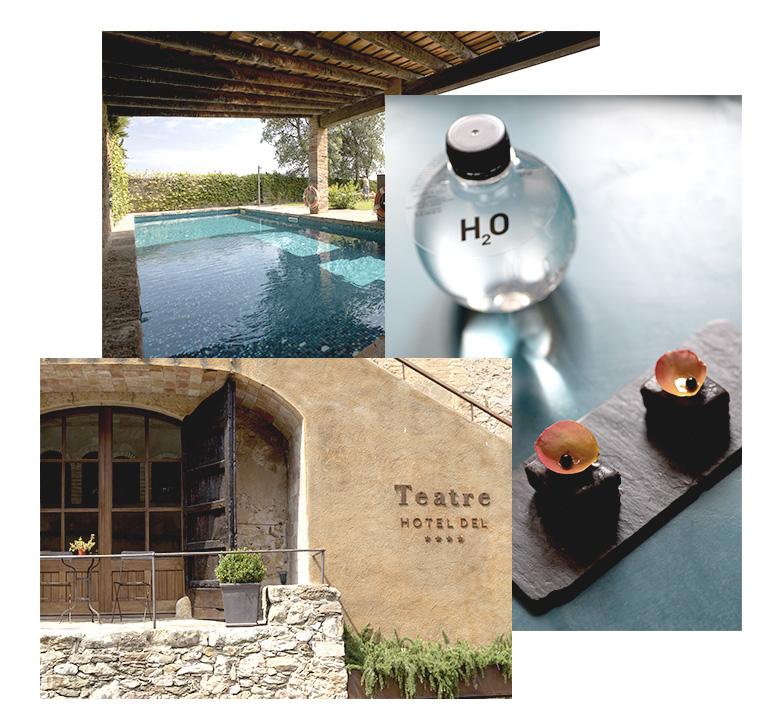 HOTEL DEL TEATRE
Discover our
bedrooms
We take care of each and every detail of the rooms of the Hotel del Teatre

RESTAURANT DEL TEATRE
Restaurant
Our restaurant is based on a cuisine of Empordanese roots, renewed naturally by Albert Passerell distinguished by her culinary botanical knowledge. An honest and frank Km0 cuisine, combining tradition and vanguard. Salvador Casaseca will make you feel at home...