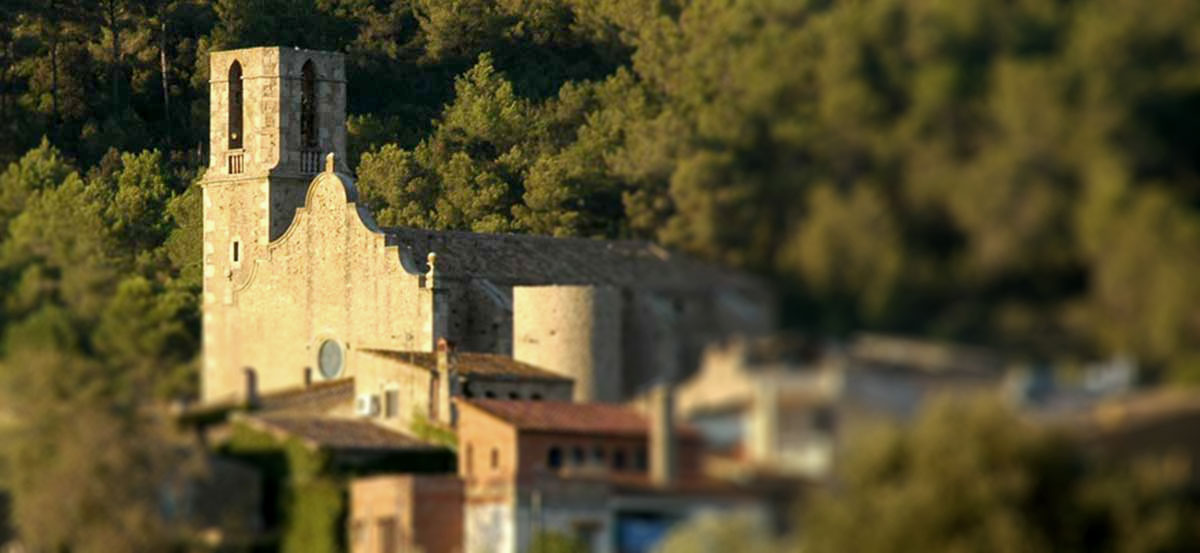 ENTORNO
Regencós
Regencós is located on the southern slope of the Quermany mountain, whether they come from Palafrugell, Torrent or Pals, Must Pass by the village Of Regencós to go to Begur and its wonderful beaches and coves.

Many people admit to having spent many times in front of the town centre, but they have never gone for a walk through its narrow and short streets, where there are only some 50 stone houses, around the old church. Many of these houses have a door chair, where older people sit down to converse every afternoon. It is a rural atmosphere where peace and quiet is breathed. The children play quietly in the square and the streets, like all of life. On the outskirts of the village are the farmhouses and fields of fodder, cereals, olive groves and vineyards.

The village was formerly dedicated to mining, stone extraction and ceramic tile manufacturing.

Today you can find many ancient remains walking through the maze of paths between forests, streams and mountain sources of Quermany. Wreckage and signs engraved on stone indicating the work that had been developed in the past in this mysterious mountain from the Neolithic period. Geologically there are many people who are attracted to discover these unknown old remains.

From the centre of the village you can walk to the viewpoint of the Quermany Gros, elevated to 224 meters, and from there you can contemplate and enjoy the best panoramic views of the landscape of the Baix Empordà, countryside, sea, villages and mountains.

The climb can be done quietly walking even with children, who will spend their adventure, looking for fossil remains of marine invertebrates embedded in stones and minerals. Also discovering large stones with singular shapes, which seem to have their own life; Or researching the holes in the entrance to the white mines or the black mines. None of them are allowed to enter the interior, but on the very mouth of the cave you can feel the quality of the clay, and when you touch it, the special energy of the place can be felt.

There are many magical legends of the Quermany Mountain, hidden treasures, hidden indigenous villages, caves… The best thing is to discover them by yourself through the secret door of Regencós.